Founded in 2016 we've helped many customers over the years switch lanes to Greenarc Fuel Cards.
Greenarc Fuel Card's journey started nearly a decade ago as Craggs Fuel Cards with a simple aim to save our customers time, effort, money and add extra security to their businesses.
We've now kept those original values but have developed into Greenarc Fuel Cards as we take our place in the sustainability space.
Apply Now!
Experience, Expertise and Vision.
Our team will strive to foster: great relationships, loyalty and an excellent experience. We're not just dedicated to saving you money for your business, we're committed to helping you explore the network, control your fleet spend and pinpoint your fuel consumption. With carbon-reduction in mind, we can support you to reduce your expenditure, give you the option to off-set your carbon and talk through helpful EV options.
Richard Wallace
Managing Director
Read Description
In August 2017, Richard joined the 'Craggs Energy Group' conducting a 3-month review. His leadership was instrumental in the acquisition, change and integration process so, he was promoted to Managing Director. Throughout his 27 years operating as a Senior Military Leader in the Royal Marines globally. He applies his operational planning and delivery – tried and tested in benign and operational conditions to strategic planning, significant experience and trained business tools maximising opportunity within the business. He enjoys all forms of exercise especially skiing. He was a keen rugby player, but with age, he's accepted it is better to just watch!
Hide Description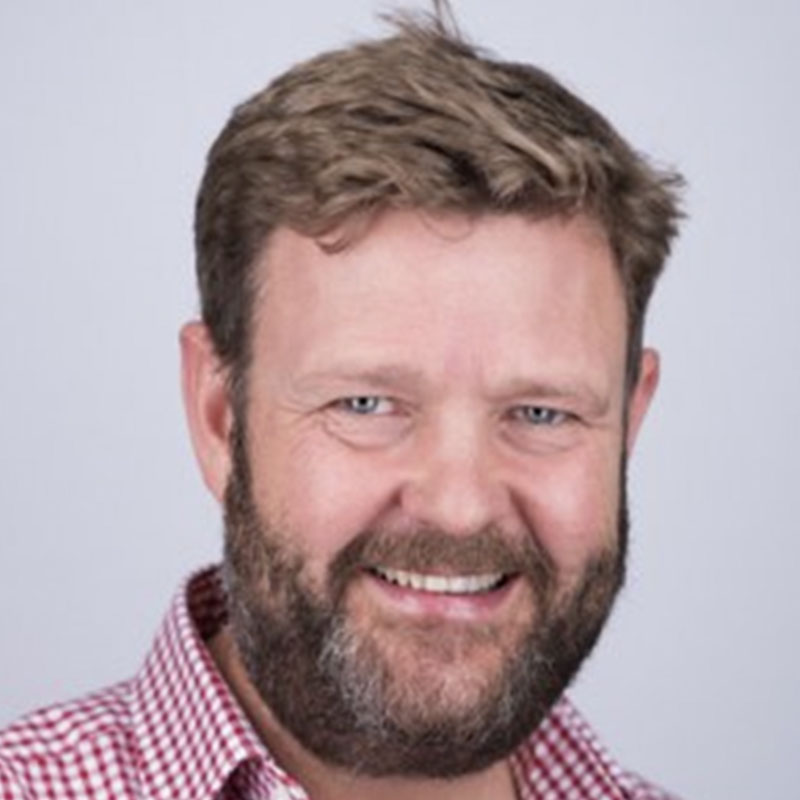 Chris Bingham
Chairman
Read Description
Chris sold his software business in 2010, after a 20 year career in IT and Technology, to move into the Energy industry and launched Craggs Energy as a Fuel Distributor in West Yorkshire. He is now the Chairman for 'The Craggs Energy Group' which includes: Craggs Energy, Moorlands, Green Arc, Green Arc Fuel Cards and LCM Environmental.All aspects of the businesses are driving change, bringing new approaches and ideas into the marketplace. Driven by Chris's determination to invest and then leverage the latest technologies with a strong focus on strategic partnerships, the businesses have grown to significant players – quickly.
Hide Description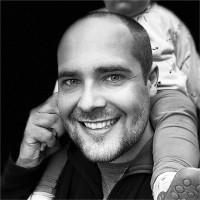 Ben Duckworth
Marketing Director
Read Description
Ben is an integral cog in our machine and one of our longest serving team members! Born on the border of Lancashire and Yorkshire, he's proud to call both counties 'home'. Since graduating from his master's degree in Marketing and Management, following his ebusiness undergraduate degree, he's spent 12 years in the fuel industry. He's a pro' in all things marketing and networking overseeing the wider 'Craggs Energy Group's marketing activities and strategy. Outside of work, he is a keen follower of England Rugby and holds a license for clay pigeon shooting – which he claims to be 'reasonably successful' at!
Hide Description
Jason Sharp
Chief Finance Officer
Read Description
Jason joined 'The Craggs Group' in July 2020 as our CFO. He has over 20 years' of strong experience within Senior Finance roles across a variety of sectors, including Energy, Transport, IT and Telecoms. His passion stems from his demonstrated success for generating growth and shareholder value. He ensures finance is integrated within the heart of the business adding value and driving improvements. His analytical mind enables the long-term health and financial stability of the business. Jason is a qualified chartered accountant qualifying with Ernst & Young, with extensive experience ranging from PLCs to start-up's, M&A, integration and private equity.
Hide Description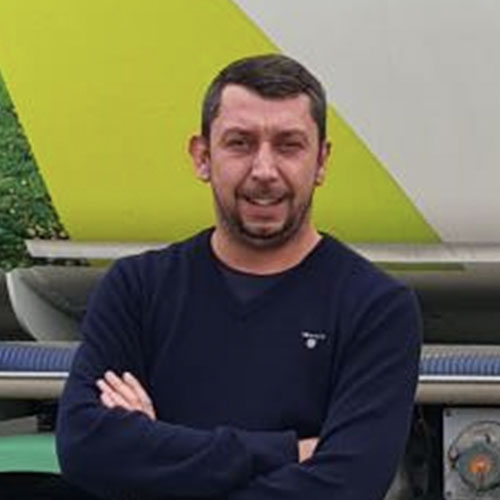 Kevin Jackson
Sales Manager
Read Description
Kevin has over 10 years' experience in the fuel card industry, providing fuel card and fleet management solutions for large vehicle fleets, blue chip companies, trade associations and buying groups. Kevin is a people-person who goes the extra mile for his colleagues and customers. He achieved 'Shell UK Reseller's Top Sales Person' in 2017.He enjoys eating out – his favourite being Chinese (Salt & Pepper Ribs) or Indian (Chicken Tikka Cheese Shahi). He's a car, gadget and technology fanatic – especially Apple! He loves travelling and has been fortunate to travel to: America, Cuba, Mexico, Turkey & Spain to name a few!
Hide Description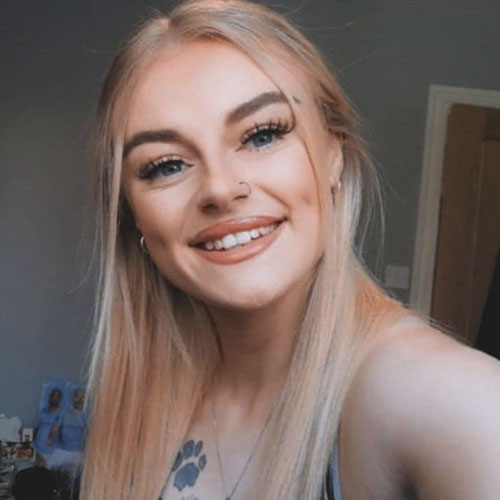 Liv
Fuel Specialist
Olivia joined us in October 2020 and has settled into her role and the team flawlessly. She's eager to build on her experience in Fuel Cards, she particularly loves meeting and speaking with customers and dealing with their enquiries. Her role has also developed into several administration duties as she's got a natural talent for it! She adores all kinds of animals with sloths being her favourite! In her spare time, she enjoys watching true crime documentaries and TV Series such as: Vampire Diaries and Gossip Girl. She's just bought a house with her partner that she's excited to decorate!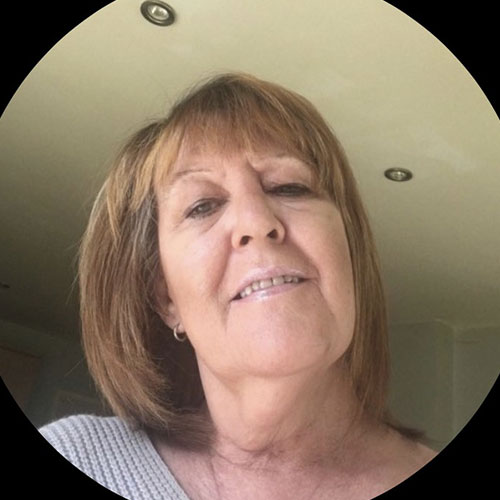 Michelle
Fuel Specialist
Michelle has just celebrated her first work anniversary! She's loved working in sales within the fuel card industry for the last 12 years, especially working with fantastic people. She loves meeting and speaking with new customers and finds delight in helping them with their fuel card requirements. She's managed to bring a number of customers on board with her great relationship building. In her spare time, she enjoys concerts and has recently purchased Ed Sheeran tickets in June for her and her partner – which has made her daughter really jealous! She loves going to the pub and seeing live bands.
Zee
Fuel Specialist
Zee joined us in March 2019, he looks forward to helping our customers match their fleet requirements with an ideal fuel card. Zee is a family man, with one son. He achieved a degree in International Fashion Marketing which is why he loves shopping for new clothes. His favourite food is a mixed kebab which he treats himself to every Friday night after a hard week at work. When he's not pushing for sales completions and saving his accounts money, he loves to watch tv series' such as: The Sopranos and the Queen Of The South in his spare time.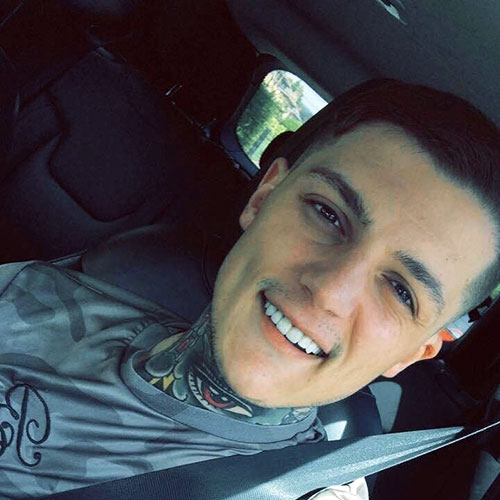 Brad
Fuel Specialist
Brad is one of our Sales Executives who joined us in 2021, he's got the know-how to assist people in making the right fuel card choices for handling their unique fleet needs. His motivation to be a top seller is what drives him to always make sure that you've got the best price and card based on your requirements. His accomplishments include gaining a huge 180,000 litres in the first year of selling fuel cards! In his spare time, you'll find him fishing with Ash, watching one of his favourite marvel films or cheering on Liverpool Football Club at Anfield!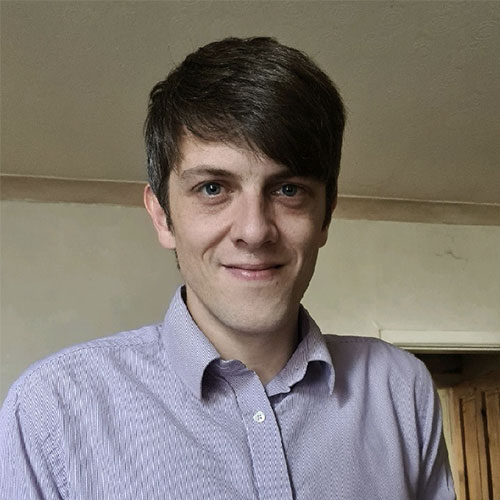 Ash
Fuel Specialist
Ash is a Sales Executive in our team. He has over five years' experience in Oil and Energy, four being in Fuel Cards with a background in Solar Energy too. He has accomplished many different qualifications which includes: a National Diploma in Business and Retail. He is also very skilled in coaching and development, with a NVQ in Leadership and Management. Competition motivates him and always working to be the best he can be for his accounts. He is interested in a variety of sports including Football and F1. He also loves to go fishing with Brad!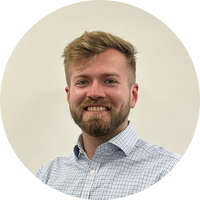 Alastair
Fuel Specialist
Alastair was welcomed to our ever-growing sales team in November 2021. He has a vast five years' experience in fuel and VISA expense cards. Which makes him knowledgeable to advise and match fuel cards from our range to any of our clients' unique needs. He is a huge car enthusiast with his favourite model being a Porsche! As a hobby, he loves extreme sports such as scuba diving, diving caves and diving wrecks. His favourite location to scuba dive is at Scapa Flow in Scotland. His extra credentials include: First Aid at Work Instructor Trainer and a PADI Scuba Instructor.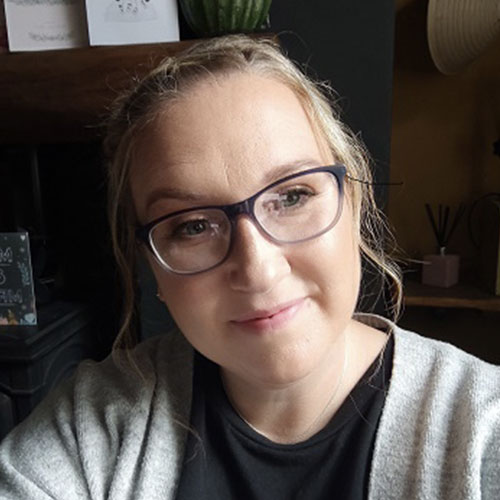 Claire
Customer Service
Claire is our Sales and Customer Relations Executive and is a vital bridge between our sales team and customers ensuring everything is running smoothly with customer accounts. With her 2.5 years fuel card retention and account manager experience, she helps our existing customers with any needs or issues they may have, offering a high level of customer care. In our customer service team, we have every confidence that once you're with us, you're in safe hands! She has a real flair for building and maintaining customer relationships. Outside of work Claire has two beautiful children and a cute sausage dog!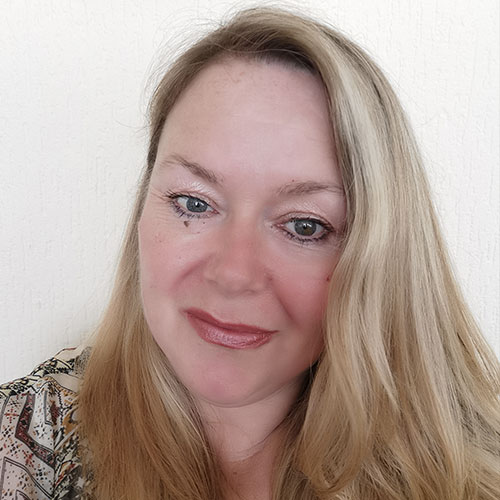 Donna
Customer Service
Having worked in the fuel card industry for two and a half years, plus she's gained five years bulk fuel sales and customer service experience; Donna is a welcomed asset to our team. This experience means that as part of our Customer Sales team she can provide professional advice regarding any queries customers have, ensuring a successful relationship between us and our customers. Donna loves the opportunity to connect with all our accounts and add value to ensure we're both optimising results. When Donna isn't at work she enjoys live music events and is an avid Liverpool Football Club fan.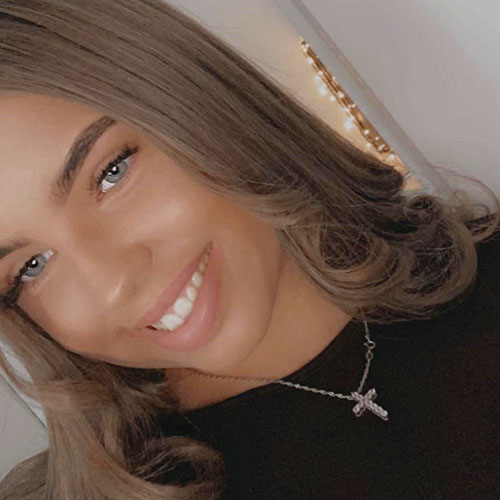 Leah
Admin & Finance
Leah joined us in summer 2021 as our finance apprentice. Working within finance has been something she's always wanted to do. She credit checks our new applications, reports and ensures our customers' accounts are accurate and up-to-date. Since starting with us, she's able to put her College learning in to practice. There is always something new for her to learn as we develop– which is very exciting! She's motivated to continue working with us, learning more tasks and completing her AAT qualification. She loves eating pasta at restaurants as her family are Italian! She enjoys trying different cocktails and travelling!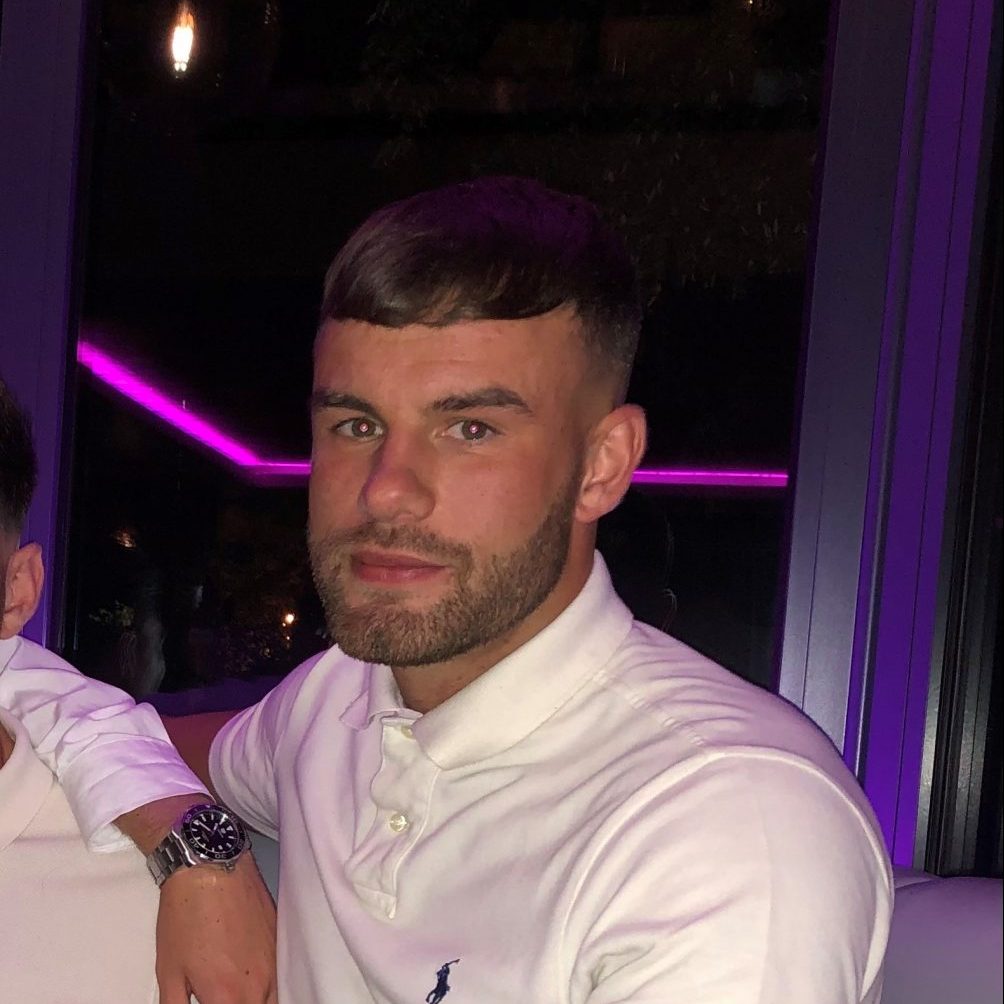 Zak
Finance Manager
Zak joined us in November 2021, his role includes managing and having an overview our finance accounts and functions, stock control and FIFO calculations. He's achieved a first-class degree in Accounting and Finance at Manchester Metropolitan University. He gained 2 and a half years' experience by participating in a graduate programme for an Electronic Office Supplies and Products distributor. He's furthering his credentials by working towards his ACCA qualification. In his spare time, he goes to the gym, plays football for AFC Lytham (where he's played since he was six years old) and spends time with his friends and family.
Getting the Show on The
Road!
We're building a better way to keep on track of your fleet's fuel consumption plus, we have a growing list of trusted partners that can save you time and money.  
If this sounds like your new way of taking it to second gear, you're right! We're trusted by thousands of businesses nationwide to handle their fleet.  
Apply Now!
At a
Crossroad

With Your Fuel Card?
This is not the time to sit in the backseat, Greenarc Fuel Cards provides you with access to a large national network of filling stations offering you a weekly fixed price for diesel while also giving you complete control over your fuel purchasing! Jumpstart applying for Fuel Cards here.
Apply Now!
Our fuel cards allow your drivers to fill up at fuel stations within our network. Instead of paying for your fleet's fuel with cash or credit/debit cards, your employee simply presents the card to the cashier at the station. Your company is then billed directly and the employee can collect a receipt as proof of purchase.
Our large network includes filling stations such as Shell, BP, Esso, Texaco, Tesco, Morrisons, Gulf, Applegreen, Euro Garages and many more independent retailers and stations. Discover our Site Locator.
Every Fuel Card can be allocated however you choose (by driver, vehicle, department or simply 'Card 1'). Your invoice gives an itemised breakdown of the usage from each card. Each card can have unique purchasing restrictions applied to it, including product restrictions and usage limits. Various different credit terms are available. 
All of your Fuel Card transactions can be seen on your itemised VAT invoice which gives your accounts team complete visibility over your organisations fuel expenditure. Your invoice gives a line by line breakdown of every transaction by card including date, time, filling station used, product, quantity and price. 
With our Fuel Cards, there are no "non-usage charges", minimum usage charges or any other varieties of usage related charges and you won't be tied into a lengthy contract. It is our job to provide you with a service worth using. If you're interested, take a look at our cards or contact us now!
Two ladies, I need to mention, Michelle Redmond and Nikki Parsons. Nikki advised me of the service you were providing and gave directions. So, so helpful. Michelle was so welcoming when I arrived, reassuring me it was fine to be getting fuel.
Being a parent carer of a child with a disability and my partner being in hospital since Sunday, I was frantic looking for diesel. So knowing this service was available to us at this crazy time saved me so much more angst.
So, on that note thank you to all involved for great service. Just hoping I might be able to get a fuel card in the near future.
Couldn't have been more accommodating. I was in a horse box with horses on. Got directed to the front. No fuss. No-one minded. Really helpful guy outside and lovely girls in the office. Thank you very much!
I can highly recommend contacting the team at Greenarc Fuel Cards. if you're requiring a fuel card for your business. From day one Michelle explained everything to ourselves and made the process of being a client so simple. A trusted and fantastic service.
I can highly recommend Greenarc Fuel Cards, you need to speak with the team if you are using or looking to use fuel cards. After all, what a few other options cost compared to how much their fuel cards could save you. It's not just money but time in Fleet management.